Beverly Hills Testosterone Therapy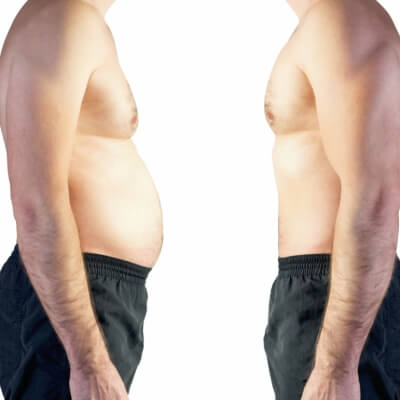 The body's hormones are its chemical messengers that help regulate critical daily functions. Unfortunately, some of these vital hormones tend to decline as we age, leading to unwanted changes in the body. One such hormone is testosterone, which can result in a condition called testosterone deficiency or Low T in men and women.
At our Beverly Hills testosterone therapy clinic, we provide adults throughout Southern California with personalized hormone replacement therapy (HRT). Through the use of bioidentical testosterone medications, we can restore hormonal balance to the body.
Because most people experience a peak in their testosterone levels by their mid-twenties, a one to two percent decline per year can result in as much as 30 percent less testosterone in the bloodstream by age forty. That is why there is such a dire need for testosterone therapy.
Beverly Hills residents know the value of feeling and looking one's best. Many are in businesses that put them in front of the camera or the public.
At our Beverly Hills testosterone clinic, we understand the need for privacy and confidentiality. We know that entering or exiting a hormone clinic opens a person up to the critical eye of others. That is why we offer our telemedicine services to ALL men and women seeking hormone replacement. Through our highly confidential consultation by phone services, our clients receive the following:
The freedom to discuss their symptoms and concerns in private
No cost for consultations
Convenient, quick, low-cost testosterone testing in Beverly Hills or surrounding areas
Affordable treatment choices customized for each person
Superior care and service
If you are ready to learn more about how Beverly Hills testosterone therapy can help improve the quality of your life, please continue reading.
Beverly Hills testosterone therapy restores hormonal balance to the body's testosterone levels.
What Is the Purpose of Testosterone Therapy?
When receiving testosterone replacement therapy, Beverly Hills adults experience a boost in the amount of testosterone available to their body's androgen receptors (AR). The ARs are cells that perform specific tasks – only after they receive the binding of the testosterone. Without enough testosterone in the bloodstream, many of the ARs sit dormant, unable to carry out their functions.
That is why Beverly Hills testosterone therapy is so crucial. It provides the supplemental testosterone needed to bind with the AR to stimulate critical functions throughout the body.
What are some of the functions then benefit from getting testosterone replacement therapy near me?
Some of the functions supported by testosterone include:
Metabolism
Sexual desire and performance
Brain functions
Emotional well-being
Heart health
Hair growth
Muscle and bone support
Red blood cell production
As you can see, there are many reasons to get testosterone deficiency treatment. Beverly Hills men and women experience significant benefits from keeping testosterone levels in balance.
Beverly Hills testosterone therapy supports metabolism, sexual functions, heart health, and cognitive performance.
Benefits of Beverly Hills Testosterone Therapy
Men and women get many of the same benefits of testosterone therapy. Yes, women need testosterone just as much as men, only not in the same amount. Testosterone is a precursor hormone to estradiol, the body's most abundant form of estrogen. Many people who are testosterone deficient also have low estrogen levels. Since both testosterone and estrogen help protect the bones from becoming weak, it is crucial to protect these hormone levels.
Some gender-specific Beverly Hills testosterone therapy benefits for women include:
Reducing the symptoms associated with PMS and menopause, including hot flashes and night sweats
Improving vaginal lubrication for more pleasurable intercourse
Enhancing follicular sensitivity in the ovaries to improve fertility
With personalized testosterone hormone therapy, Beverly Hills males will experience the following gender-specific benefits:
Return of their morning erections
Stronger, longer-lasting erections
Increased orgasm intensity
Possible improvement in urinary flow associated with an enlarged prostate
Upon receiving testosterone treatment, Beverly Hills men and women will all notice the following positive results:
Deeper, more restful and satisfying sleep
Increased energy and endurance
Reduced anxiety, stress, and depression
Happier mood and more positive outlook
Better sense of humor
More desire to socialize and engage in enjoyable activities
Improved focus, learning capacity, memory, and cognitive processing
Stronger bones and muscles
Increased lean muscle mass
Reduced body fat (weight loss)
Better hair growth
Enhanced sexual desire
More drive and motivation
Improved productivity
Increased red blood cell production
Lower cholesterol, triglyceride, and blood pressure levels
Better insulin sensitivity
With treatment programs personalized by our testosterone doctor, Beverly Hills men and women will find themselves thriving with renewed vitality.
The many benefits of Beverly Hills testosterone therapy improve all areas of a person's life.
How to Get Beverly Hills Testosterone Therapy
We know you have many choices when looking for a testosterone clinic. Beverly Hills residents can pay a monthly fee for "concierge medicine" at some clinics, which we believe is just another way of taking your hard-earned money. Of course, there are "anti-aging" doctors who also offer Botox injections, plastic surgery, laser rejuvenation, liposuction, and many other procedures that can help you look years younger. Did you know that you do not need these treatments?
Why pay a higher testosterone therapy cost? Beverly Hills men and women who do their research rapidly discover that the body has an innate ability to restore itself naturally when given the right tools. For those people who look or feel older due to hormonal decline and imbalance, then restoring that balance helps improve all those concerns.
When you want the best testosterone therapy doctor in Beverly Hills, turn to Kingsberg Medical. What makes our hormone clinic the right choice?
Check out some of the primary reasons below:
We are hormone specialists – that is all we do. You will not see us trying to sell you on the latest surgical or non-surgical rejuvenation procedures. We know that by balancing your hormone levels, you will experience a more youthful and toned appearance.
Our free consultation by phone service saves time and money and increases confidentiality and privacy for our clients. There is no need for visits to the testosterone clinic.
We offer only the best, bioidentical hormone medications at affordable prices.
Every client, no matter who they are, receives our superior care, support, and service throughout their treatment.
When you want the best treatment for low testosterone, Beverly Hills residents, look no further than Kingsberg Medical.
To learn more about Beverly Hills testosterone therapy, or for your free consultation, contact us by completing the form on this page or calling the number above today.