San Diego Human Growth Hormone Therapy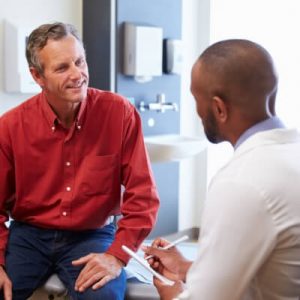 If you live in or around San Diego, including Oceanside, Escondido, and surrounding areas, you know that you have one of the best lifestyles in the US. Beautiful year-round weather just beckons you outdoors, unless you are one of the many adults dealing with growth hormone deficiency (GHD). Our San Diego human growth hormone therapy clinic has the answers you seek to get you outside and enjoying life once again.
Perhaps you are longing for a day out in Encinitas or Imperial Beach, but you dare not put on a bathing suit due to excess weight gain. Maybe you miss your weekly bike rides in La Jolla due to joint pains and stiffness. Have you always wanted to hike to Potato Chip Rock in Poway, but find that you are just too tired to make the excursion?
Excess belly fat, joint pains, and fatigue are signs of adult GHD that you should know. So are insomnia, low sex drive, aging skin, and forgetfulness. Men and women also report depression, mood swings, thinning hair, and frequent illness as symptoms of their growth hormone decline.
Whether you live in El Cajon or Spring Valley, Carlsbad, or the heart of San Diego, human growth hormone therapy can help.
What is human growth hormone therapy?
HGH therapy is a bioidentical form of hormone replacement that provides the body with supplemental human growth hormones to make up for what the pituitary gland does not produce.
Who can benefit from HGH therapy in San Diego, CA?
Any man or woman over age thirty who has clinically low growth hormone levels along with symptoms of GHD can benefit from HGH therapy. San Diego residents can contact Kingsberg Medical for low-cost testing.
San Diego human growth hormone therapy can help men and women lead more active lives again.
What Are the Benefits of Human Growth Hormone Therapy?
Male or female, your body needs growth hormone at every age. When you contact our HGH clinic San Diego location, the first thing we want to know is what your symptoms are. How is GHD affecting your life? Those are the areas where you will likely notice your first results.
Here are the many ways that San Diego human growth hormone therapy benefits adults suffering from GHD:
More energy and stamina
Happier mood – less depression
Increased muscle mass and strength
Better exercise capacity
Stronger bones
Loss of excess weight – especially belly fat
Improved skin tone and hair growth
Better internal organ functions
Sharper cognitive performance and memory
Enhanced libido, sexual functions, and pleasure
Healthier functioning immune system
These are only some of the ways that HGH San Diego treatments can benefit you.
San Diego human growth hormone therapy provides many benefits for physical, mental, and emotional well-being.
How Do I Get Human Growth Hormone Therapy in San Diego, CA?
Before you get HGH for sale, San Diego residents must first go through diagnostic testing. Do not be fooled by websites that tell you that you can diagnose yourself merely by answering a few questions. Yes, these answers will shed light on the fact that you may be suffering from GHD. However, you still need to contact one of the HGH doctors in San Diego, CA, for a consultation, examination, and blood analysis. It is only with an HGH test that measures a variety of different blood levels that we can tell if you are growth hormone deficient. Many GHD symptoms mimic those of other health conditions, including low testosterone (men and women).
Following the completion of the diagnostic process, you will then get an HGH prescription. San Diego pharmacies do not always carry all the brands and injector styles of HGH that we offer. There is also a significant difference in HGH cost. San Diego human growth hormone therapy comes in many injector styles and brands, all with different prices, including:
Pre-filled, single-dose, disposable syringes available in 10 strengths
Injector pens with replaceable cartridges
All-in-one injector pens
Vials and syringes (lowest cost)
To provide people with the most options, Kingsberg Medical HGH clinic works with multiple pharmacies regulated and licensed right here in the US.
Blood analysis and physical examination are requirements for getting San Diego human growth hormone therapy.
Why Choose Kingsberg Medical for San Diego Human Growth Hormone Therapy?
When the time comes to find an HGH doctor, San Diego adults over age 30 have many options. They can choose to visit a local HGH therapy clinic in San Diego, where they will arrange for in-office appointments with the physician or clinicians. Of course, these appointments often come with hefty price tags.
Is there a better and less expensive way to contact an HGH clinic near me?
Yes, at our HGH treatment center San Diego location, men and women experience the latest option in health care – telemedicine. Through the use of phone consultations, we can provide the same superior service you would get with a local doctor's office.
Actually, many people tell us our service is even better because they do not feel rushed. We take as long as necessary during every consultation to answer questions and provide the needed information. By getting to know you and your concerns, we can help you get the best possible results.
Best of all, our phone consultations for San Diego human growth hormone therapy are free of charge and confidential.
We make the entire process of getting HGH therapy convenient and affordable. You do not need to drive down to Tijuana to get the best price and service for HGH deficiency treatment. San Diego residents, everything you are looking for is right here at Kingsberg Medical. Call or complete the form on this page today for your free, no-obligation consultation.